You will be redirected to Zestii.com in

5

seconds...if not please click on the logo below.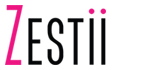 Smart Savings and Cashback at the Best Online Retailers
estii is a invite only shopping site that offers our users rewards points for shopping at our partners. Our advanced tools also help you to share the brands you enjoy and discover other stores you may be interested in.